Windows
Cassette Glazing - Curtain Walling
Home / Windows / Commercial / Cassette Glazing - Curtain Walling
Cassette Glazing - Curtain Walling
The elements consist of separate cassettes with external glass beading, which is anchored to the bearing structure. There is no visible difference between the fixed parts and the open parts.
Features
offers a facade composed of cassettes with glazing beads
Cassette Glazing - Curtain Walling
You can choose from various white, black, brown, cherry and other RAL colours. In addition, dual options are also available, which combine the best elements of the window and door finish. Please note that these on-screen representations of colours are only intended as a guideline, and Galaxy Windows cannot be held responsible for any discrepancies between on-screen and actual painted colour.
You should verify your chosen colour against a colour swatch chart.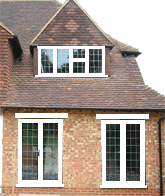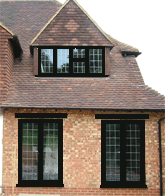 White

Oak(Cherry)

Black and White
White and Oak(Cherry)

Mahogany(Rosewood)
Black

White and Mahogany(Rosewood)

More RAL Colours Click Here Please
RAL 1000

RAL 1002

RAL 1004

RAL 1005

RAL 1007
RAL 1012

RAL 1013

RAL 1015

RAL 1017

RAL 1018

RAL 1020

RAL 1023

RAL 1024

RAL 1028

RAL 1033

RAL 1034
RAL 2001

RAL 2003

RAL 2004
RAL 2010

RAL 3000

RAL 3001

RAL 3003

RAL 3005
RAL 3007
RAL 3011
RAL 3013

RAL 3014

RAL 3016

RAL 3018

RAL 3020

RAL 3027

RAL 4002

RAL 4004

RAL 5000

RAL 5002

RAL 5003
RAL 5005

RAL 5008

RAL 5009
RAL 5011

RAL 5013
RAL 5014
RAL 5017
RAL 5019

RAL 5020

RAL 5021

RAL 5022

RAL 5024

RAL 6000

RAL 6002

RAL 6004

RAL 6005

RAL 6007

RAL 6009

RAL 6010
RAL 6012

RAL 6014

RAL 6015

RAL 6017

RAL 6019

RAL 6020

RAL 6022

RAL 6025

RAL 6026

RAL 6028

RAL 6032

RAL 6033

RAL 7000

RAL 7002

RAL 7003
RAL 7005

RAL 7008
RAL 7009

RAL 7011

RAL 7013

RAL 7015

RAL 7021

RAL 7023

RAL 7024
RAL 7030

RAL 7032
RAL 7033

RAL 7035

RAL 7037

RAL 7038

RAL 7040

RAL 7043
RAL 7044

RAL 7046

RAL 8000

RAL 8001

RAL 8003

RAL 8007
RAL 8008

RAL 8012

RAL 8014

RAL 8015

RAL 8016

RAL 8017

RAL 8019

RAL 8022

RAL 8023
RAL 8024

RAL 8028
RAL 9001

RAL 9002

RAL 9005

RAL 9010

RAL 9011

RAL 9016

RAL 9018

Features
offers a facade composed of cassettes with glazing beads
Cassette Glazing - Curtain Walling
Chantilly
Charcoal

Everglade

Florielle
Mayflower

Minster
Oak

Pelerine

Taffeta

Warwick

Stippolyte

Autumn Leaf
Features
offers a facade composed of cassettes with glazing beads